Corporate Profile
History of TOMOEGAWA
2020~
To a new age
Strengthen global strategy and proposal-based development projects
Preventing malfunctions which has obstructed the evolution of electronic components
Historical background
Progress of IoT and globalization
Internet of Things (IoT), which connects home appliances to the internet have drawn global attention, and various products and technologies evolve to meet the needs of the next era. Examples include utilization of big data by artificial intelligence (AI), new energy sources represented by renewable energy, wearable devices as "post-smartphone", evolution of automotive electronics, and autonomous driving systems. In the midst of intense international competition, manufacturers in Japan are required to expand their business globally, not just in Japan, and the establishment of overseas bases and market expansion are accelerating.
Developed products
"iCas" brand products building the foundation for the next 50 years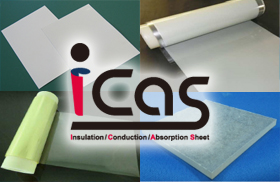 In response to the trend of the IoT era, electronic devices become smaller and lighter, and require high voltage, large current and high frequency compatibility. However, failure and malfunction of electronic components due to heat, electricity, or electromagnetic waves are technical barriers. Therefore, TOMOEGAWA launched the "iCas" brand, which contributes to problem solving through the electrical property evaluation technology and papermaking / coating technology cultivated since its foundation, and has expanded its business. In addition, TOMOEGAWA conducts proposal-type development that captures customer needs, focusing on electrical and electronic materials and functional paper. TOMOEGAWA continues to maintain its founding spirit of "Sincerity, Contributing to Society, Pioneering Spirit" and continues to be a "development oriented company with cohesive employees that can expand and grow globally."
TOMOEGAWA's EVENT
2020

COVID-19 spread
2020
Made Shoei Printing Co., Ltd. a consolidated subsidiary
2020
Stopped manufacturing of toner at TOMOEGAWA (U.S.A.) Inc.
2020
Closed Tomoegawa Co Middle East
2021
Closed Osaka sales office
Products and Technology
Highly adherent and re-adhesive heat conductive sheet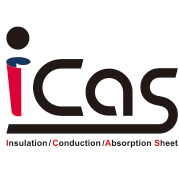 Electromagnetic wave shielding sheet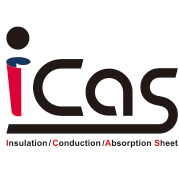 Preventing malfunction of electric parts with TOMOEGAWA's "iCas"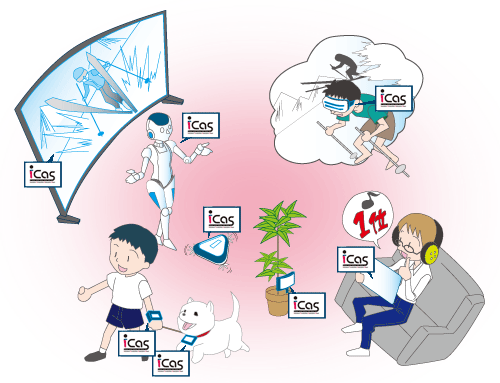 Today, wearable devices and Internet of Things (IoT) spread rapidly in addition to evolution of IT through the progress of cloud and artificial intelligence (AI). To meet the needs of IT evolution era, electronic components must be smaller, lighter, and have higher power (high voltage, high current, and high frequency). It is essential to take measures against malfunction of electronic components called "Barriers of technology" such as noise control, heat dissipation, and electrical insulation. Utilizing the unique advanced technologies that TOMOEGAWA has cultivated over 100 years and "iCas" brand products, TOMOEGAWA contributes to prevention of breakdown or malfunctions of electronic parts due to "Heat, Electricity, or Electromagnetic waves".