Striving to be a globally expanding and growing development company where all employees participate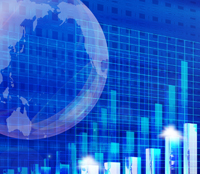 Since successfully changing electrical insulating paper and telecommunications paper, which support the nation's infrastructure, to domestic production in 1914, TOMOEGAWA has expanded its paper-making technology, powder technology, coating technology, and adhesive technology based around its electrical properties evaluation technology, and has created many first-in-Japan and world-first products.
Based upon the "founding spirit" of "sincerity, social contribution, and a pioneer spirit", we have met the needs of the times as a research and development company which produces innovation.
Presently, we are continuing to pursue challenges in the field of "heat/electricity/electromagnetic wave control materials", which is bringing new needs as the IoT advances.
This is a concise introduction of what kind of company "TOMOEGAWA" (TOMOEGAWA CO.,LTD.) is, what it has done since its founding, what its future strategy is, etc.