Corporate Profile
Founding Spirit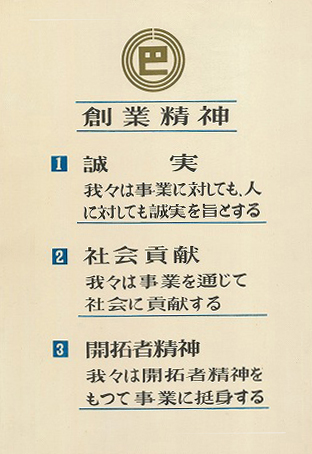 We have determined in our Founding Spirit that Integrity, Contributing to Society and a Pioneering Spirit shall be our supreme behavioural principles, based on our belief that we as a corporation having its own value in society will exist, grow and develop forever.
Integrity
We act with the highest integrity in both our professional dealings and personal relationships.
Contributing to Society
We make positive contribution to society through our business activities.
Pioneering Spirit
We commit to our work with a pioneering spirit.