Based on the belief that human resources are the foundation of TOMOEGAWA's business operations, we are developing human resources that will enable us to continue corporate development and challenge new growth areas. We have established detailed systems and provide necessary support support so that employees can voluntarily engage in self-development and capacity development and achieve their own self-realization.
Consumer issues (ISO Management System)
In order to provide our customers, local residents and other stakeholders with satisfaction through our business activities, TOMOEGAWA has been continuously improving the quality of its business operations and improving its consideration for the global environment through the operation of the world standard quality management system (ISO9001) and environmental management system (ISO14001).
Management system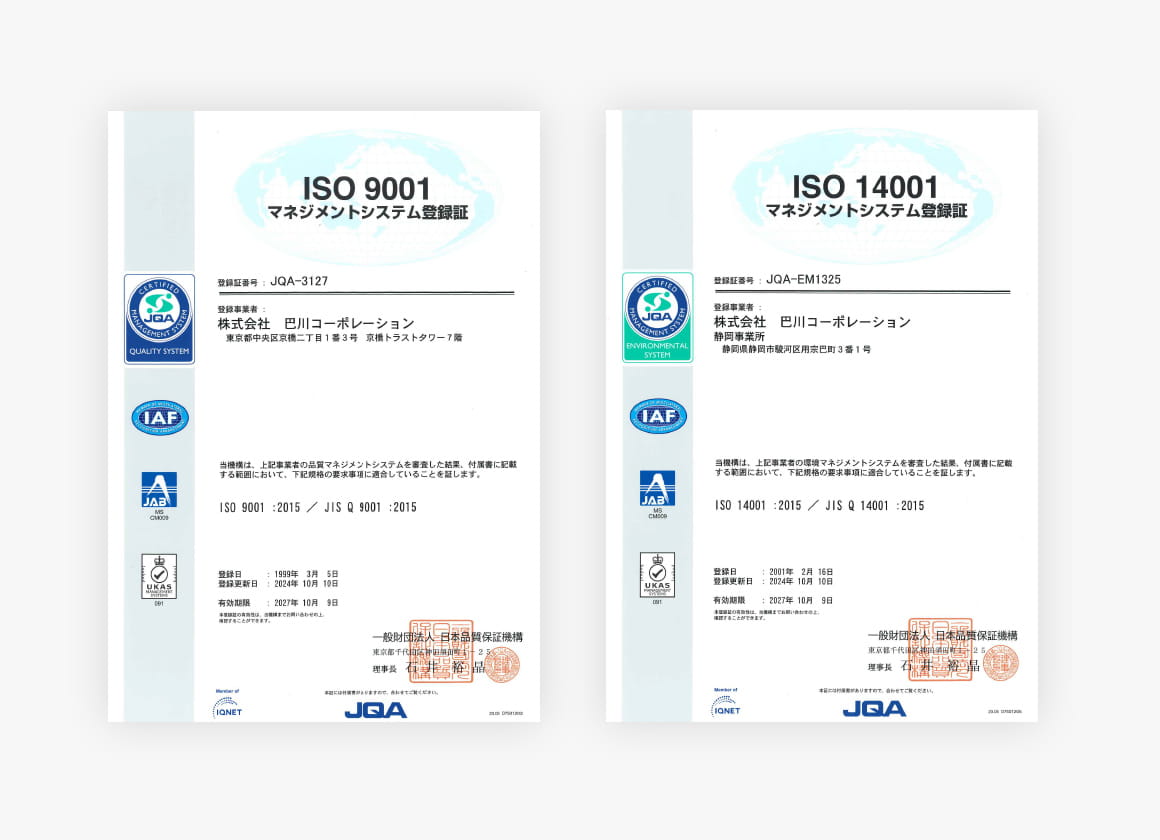 In recent years, development related to automobiles has increased in TOMOEGAWA, and inquiries from customers in the automobile industry are increasing. In order to satisfy new customers in the automobile industry as well as existing customers with safety and security, we are working to establish a system that conforms to IATF16949* in addition to ISO 9001/14001.
IATF16949 was created by the IATF (International Automotive Industry Special Committee) and is an international quality management system for the automotive industry to achieve "defect prevention" and "reduction of variations and waste."
It is based on ISO 9001:2015 and is operated as a set
Human resource development
The first section of TOMOEGAWA's founding spirit says, " Integrity : We pledge to maintain the highest standard of integrity in all our businesses and human relationships."
As part of this "integrity in personal relationships", we are engaged in employee education with the aim of fostering first class human resources.
Safety, Disaster Prevention, and BCP(Business Continuity Plan)
In TOMOEGAWA, "Putting the Highest Priority on Safety" is an important issue. The entire TOMOEGAWA Group, including group companies in Japan and overseas, from top management to worksites, is engaged in "0" accident activities with the participation of all employees, and in safety activities aimed at forming "0" emergency worksites. We also focus on disaster response and BCP.
Safety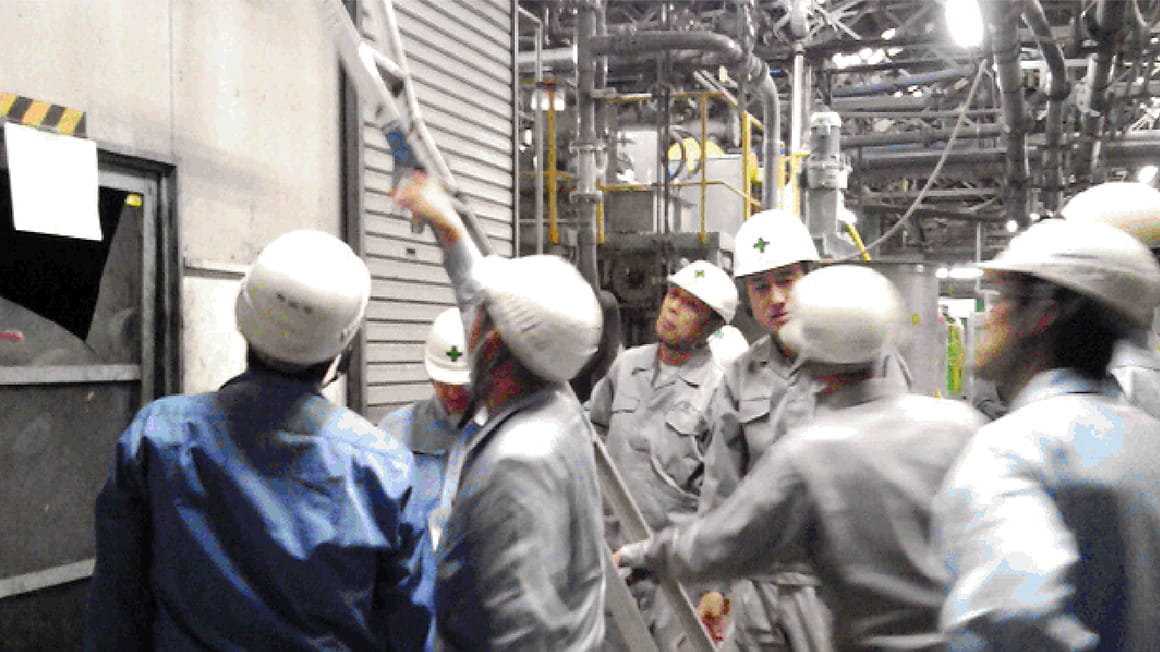 In addition to the activities of the existing Safety and Health Committees, TOMOEGAWA established the Safety Review Committees in fiscal 2017 to strengthen efforts to correct work-related accidents and prevent recurrence.
Disaster prevention and BCP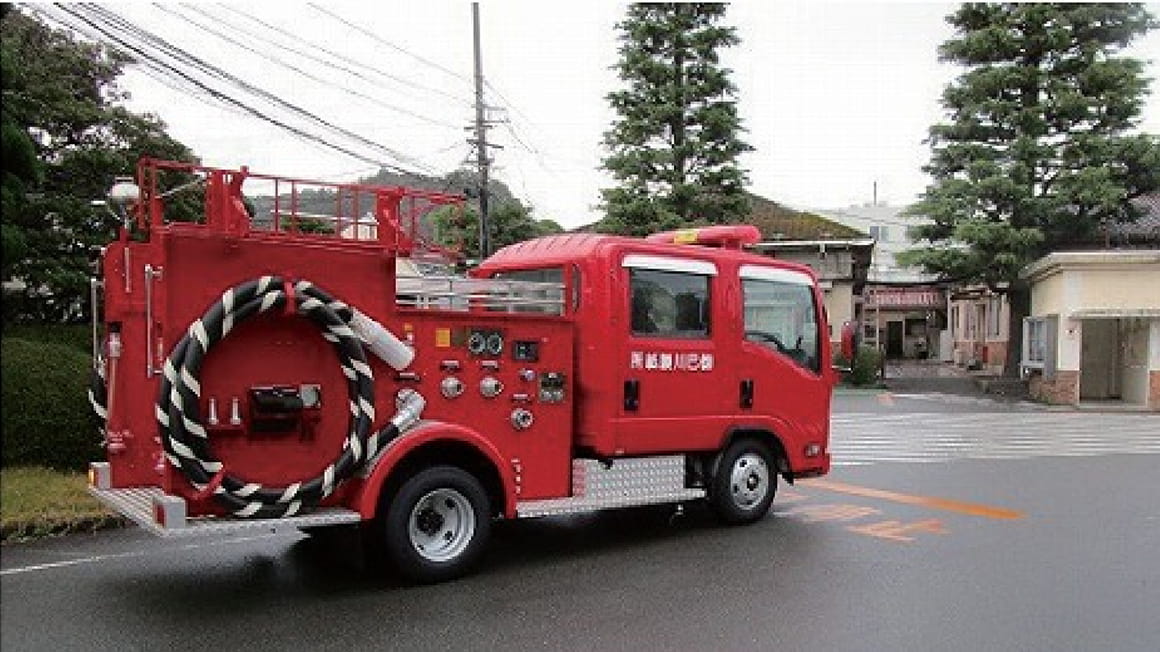 In TOMOEGAWA, we conduct disaster prevention drills every year in accordance with the themes set by our Sizuoka Plant, Shimizu Plant and Tokyo Head Office.
In addition, in the event of an emergency such as a natural disaster, terrorism, earthquake, or fire, we have established a Business Continuity Plan (BCP) to quickly restore operations and continue business operations. The BCP is being reviewed on an ongoing basis.
Contribution to local communities
TIn TOMOEGAWA, we are working to deepen understanding of our business activities through active exchanges and dialogues, and to develop various initiatives to revitalize local communities. We are working to be a company that satisfies our stakeholders by being located in that area.
Community Contribution Activities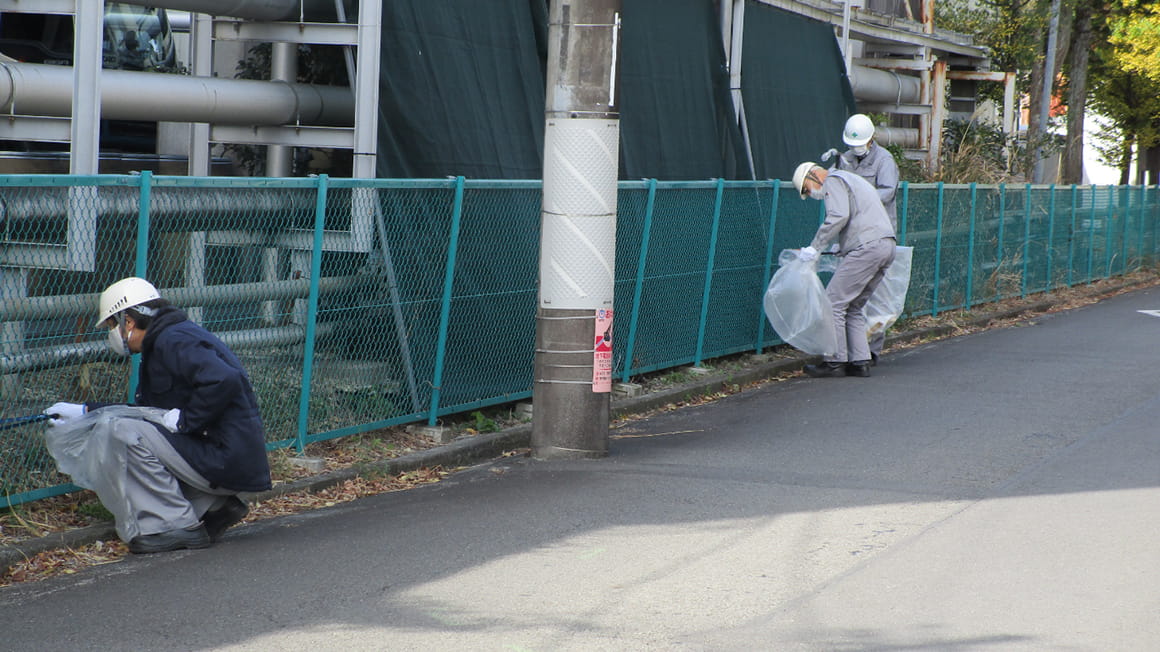 TOMOEGAWA is engaged in activities that contribute to the local community through interaction with local residents, such as cooperating with local cleanup activities and events, and accepting factory tours from universities and other educational institutions.
Shimizu S-Pulse support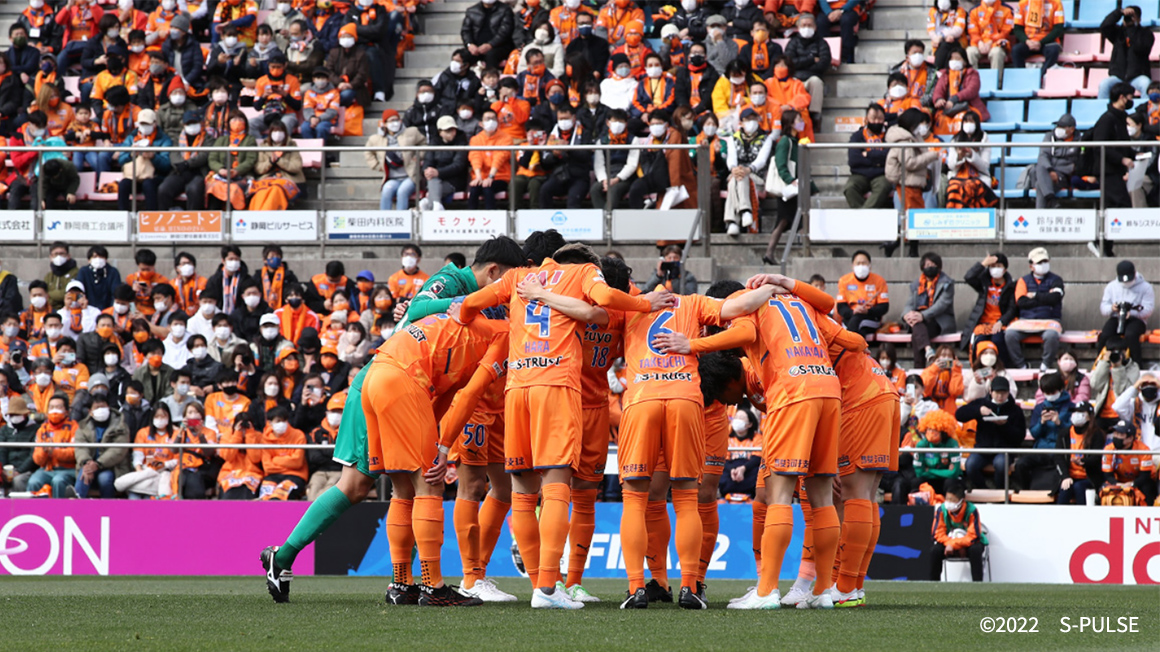 We have been supporting the J-League Shimizu S-Pulse for many years by sponsoring advertisements. In fiscal 2022, we continue to support the Shimizu S-Pulse by displaying TOMOEGAWA ad boards at IAI Stadium Nihondaira, the Shimizu S-Pulse's home ground.