CSR
Community involvement and development
Contribution to local communities
In TOMOEGAWA, we are working to deepen understanding of our business activities through active exchanges and dialogues, and to develop various initiatives to revitalize local communities. We are working to be a company that satisfies our stakeholders by being located in that area.
Community Contribution Activities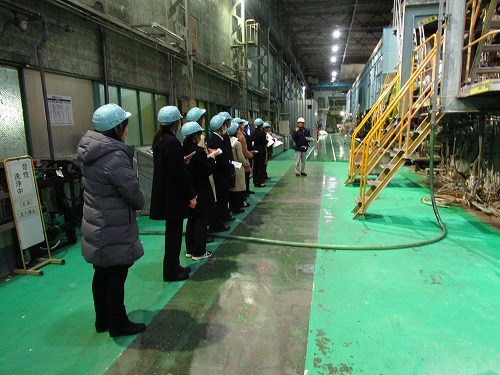 TOMOEGAWA is engaged in activities that contribute to the local community through interaction with local residents, such as cooperating with local cleanup activities and events, and accepting factory tours from universities and other educational institutions.
Shimizu S-Pulse support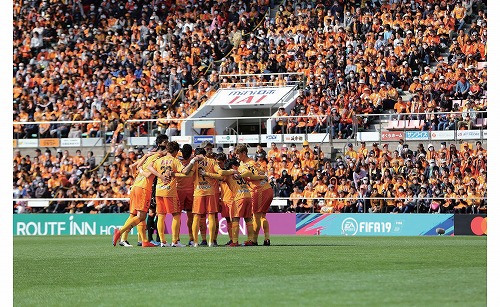 We have been supporting the J-League Shimizu S-Pulse for many years by sponsoring advertisements. In fiscal 2021, we continue to support the Shimizu S-Pulse by displaying TOMOEGAWA ad boards at IAI Stadium Nihondaira, the Shimizu S-Pulse's home ground.
Management of the futsal team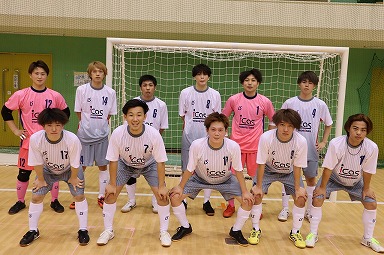 We entered the Shizuoka Chubu Japanese Regional Leagues in 2016 making it our sixth season.
In fiscal 2020, we were able to achieve record highs in the Futsal League in the Chubu region of Shizuoka, with 5 wins and 2 losses in 2nd place.
We will continue our efforts to promote the team to Shizuoka Chubu region futsal league championship and prefectural league promotion. Thank you for your support.
Sponsored by the female futsal team golrira Shizuoka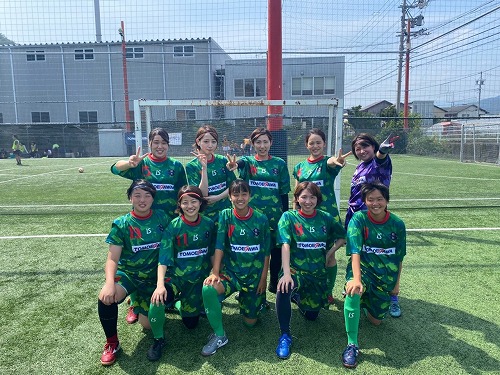 Since January 2020, we have been sponsoring golrira Shizuoka, which is based in Shizuoka.
This amateur team was established in 2007 and won the Shizuoka Prefecture female Futsal League in its first year, and now belongs to the Tokai area top League.
In the 2020 season, the number of games decreased due to the influence of the new coronavirus infection (COVID-19). The result was 4 wins, 2 draws and 1 loss, which was a good result in 3rd place.