CSR
Message from the President
An emphasis on dialogue with stakeholders of everybody we will further enhance the strong trust relationship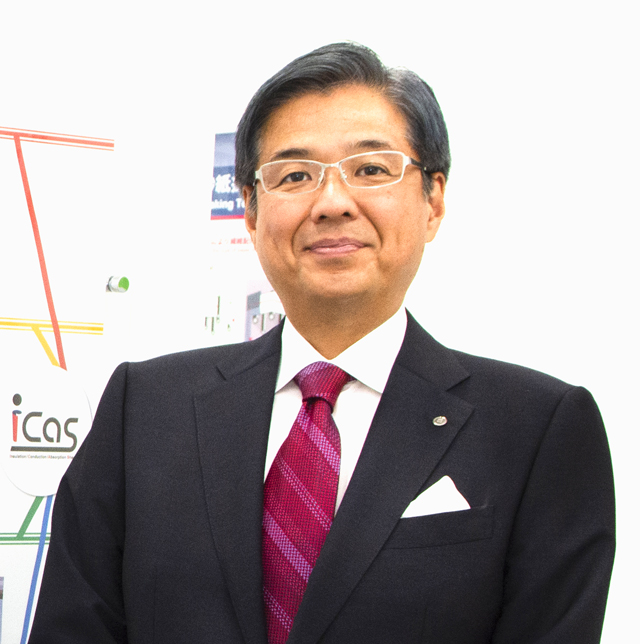 The principles of TOMOEGAWA business activities are summarized in the following "Founding Spirit."
Integrity
We act with the highest integrity in both our professional dealings and personal relationships
Contributing to Society
We make positive contribution to society through our business activities.
Pioneering Spirit
We commit to our work with a pioneering spirit.

Based on this founding spirit, we aim to be a development-oriented company that expands globally and grows with all employees participating. As the best partner to support the success and development of our customers, we aim to create products that meet the needs of the times.
In 2019, we proposed new products that attract attention in the market, such as heat sinks with excellent heat exchange rates and heat-conductive adhesive sheet as material that has both insulation and heat dissipation.We will continue to accelerate the creation of new products. We are also developing environment-friendly products compatible with SDGs. Along with the development of new products, we are also focusing on compliance, safety, human resource development and diversification, and environmentally friendly and sustainable activities.
In addition to these "New" activities, We introduce a part of our "adaptation to change" through a variety of environmental and structural reforms, including our employees' "work style reform," autonomous improvement, and project activities.
Although it is difficult to predict the future due to the worldwide spread of a new type of Coronavirus infection, we will adapt to such significant "changes."
TOMOEGAWA will place importance on dialogue with all its stakeholders, and will further strengthen its relationship of trust while fulfilling its accountability. We look forward to your continued guidance, encouragement, and support for TOMOEGAWA and our group companies.
President and CEO