Heat/Electricity/Electromagnetic Waves
High Insulation/Heat Conduction/Heat Resistant Adhesive Sheets
High insulation/heat resistant/heat conduction adhesive sheet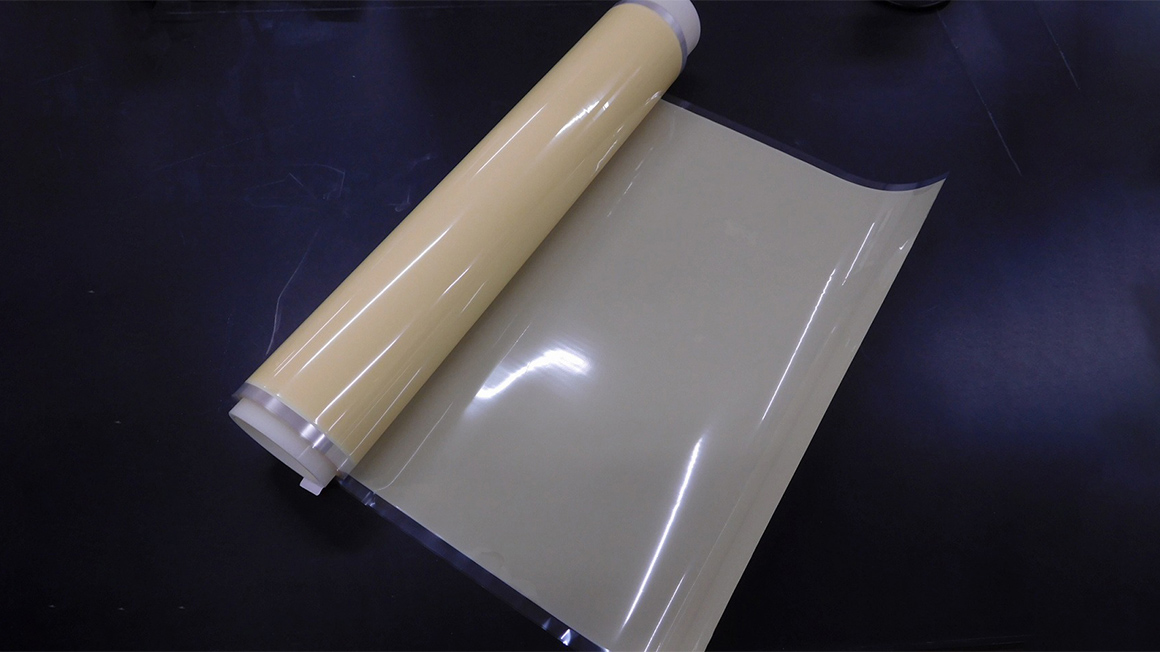 Along with the miniaturization and increased output of electronic equipment, noise and heat generated from devices also increases. Therefore, a material that is thermally conductive and also highly insulative is necessary for heat dissipation materials.
TOMOEGAWA's "High insulation/heat resistant/heat conduction adhesive sheet" is thermosetting adhesive sheet of polyimide/epoxy resin combined with inorganic filler and excellent heat transfer.
The greatest feature is the combination of both high electrical insulation and high thermal conductivity while also having excellent resistance against high temperatures.
It can be used as heat dissipating materials for power devices, LED modules, and other electronic parts that generate a large amount of heat.
Feature 1

Material that has both insulation and heat dissipation
Thermosetting resin such as polyimide / epoxy resin mixed with inorganic filler with excellent heat transfer.
The adhesive sheet of the base layer exhibits heat dissipation, and the adhesive / adhesive layer exhibits an insulating effect.
Base layer and adhesive / adhesive can be customized.
Feature 2

High durability
High electrical insulation: Insulation breaking strength 70kV/mm(AC)
High thermal conductivity: Thermal conductivity rate 3.5W/mK
High reliability: After leaving in a high temperature environment, the insulation breaking voltage does not change.
Initially 91kV/mm(DC)→150℃/500h After 97kV/mm(DC)
Composition of "High Insulation/Heat Conduction/Heat Resistant Adhesive Sheets"

Application examples of "High insulation/heat resistant/heat conduction adhesive sheet"
"Adhesive sheets" exhibit insulation and thermal transfer functions, and are able to achieve both insulation from printed board wiring and copper circuits and heat transfer from devices and chips.