New Products
Conversion Sheet
A sheet that changes from paper to plastic when heated
A sheet product that changes from paper to plastic when heated.
Since it has the flexibility of paper before heating, it can be transformed into any shape. Also, by heating while maintaining its shape, the hot-melt fibers bond to each other and develop the plastic characteristics such as strength and water resistance. Furthermore, by melting and filling the gaps in the paper with the hot-melt fibers, it is possible to make plastic along the irregularities of the substrate.
Feature 1

Processing temperature controllable (80 ℃ ~)
Temperature processing from 80 ℃ is possible, and the processing temperature can be selected by optimizing the heat melting fiber.

Feature 2

Conformity to unevenness
Since the hot-melt fibers are embedded in the paper gap, it is possible to process along irregularities.
It is also possible to make fine irregularities on the surface (such as embossing).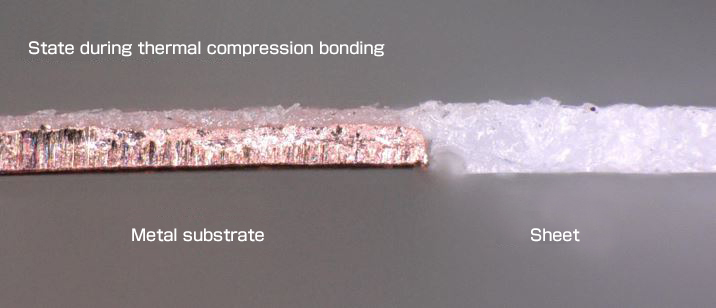 Feature 3

Easy to fix in various shapes
Can be transformed into various shapes by utilizing the flexibility of paper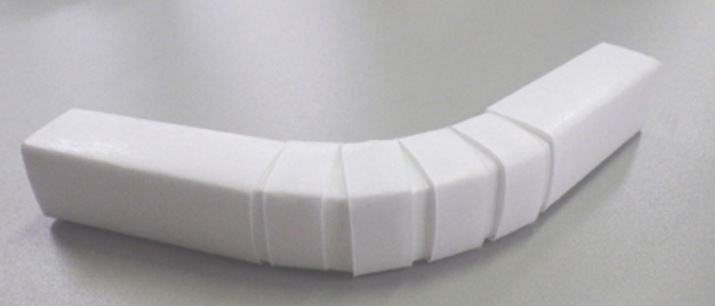 Application
IC card
Fixing materials such as harnesses