Functional Sheets
Ceramic Fiber Sheet
Equipped with cushioning and flexibility, it is possible to manufacture sheets with various thicknesses and hardness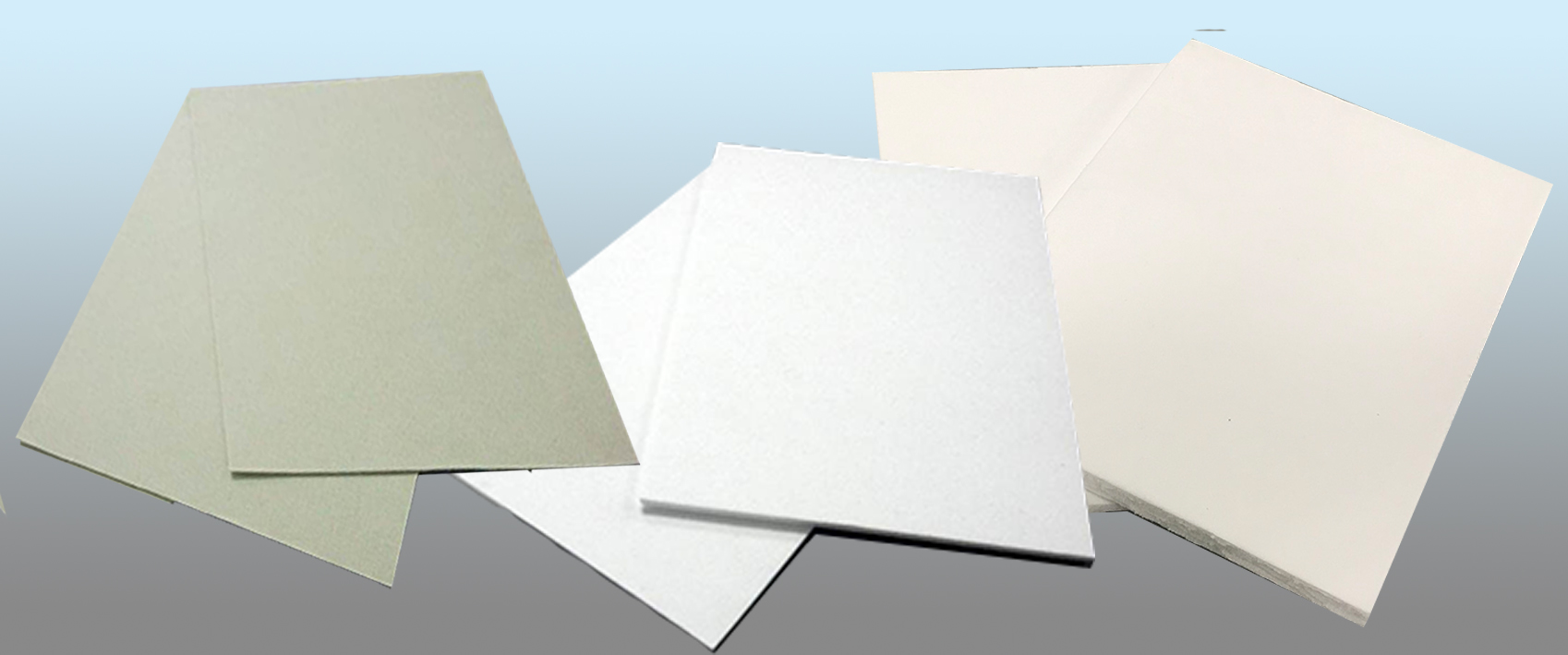 A sheet manufactured by adding a small amount of organic binder to various ceramics fibers※ such as rock wool, AES (alkali earth silicate) fiber and alumina fiber.
Since it does not damage the main raw material, it is possible to maximize its characteristics and is used in a wide range of applications.
(Since it contains an organic binder, smoke and gas may be generated during initial heating.)
※Ceramic fibers are artificially made inorganic fibers whose main components are alumina and silica, and are broadly classified into amorphous refractory ceramic fibers (RCF), bio-soluble AES wool and polycrystalline alumina fibers.
Since November 1st, 2015, RCF has been added to Group 2 Substances in the Ordinance on Prevention of Hazards Due to Specified Chemical Substances, and since then it has been subject to strict handling regulations. Currently, AES wool is commonly used as an alternative material.
Feature 1

Shot Amount Control
By removing/reducing the shot (un-fiberized material) contained in the bulk fiber of the raw material, the sheet can have a smooth surface.
Feature 2

Workability and Flexibility
Can be easily cut with scissors or a cutter.
The hardness of the sheet can be controlled, and it is possible to meet needs such as punching and winding property.
Feature 3

Adjustment of thickness and sheet width
Sheet thickness can be adjusted in the range of 0.5 to 6 mm. (Please inquire about the thickness of the sheet)
Sheet widths up to 1,200mm are available.
Application
Thermal insulation materials for various combustion equipment, cushioning materials for high-temperature parts, gaskets and packing materials
Heat treatment process for metals or ceramics, joint material and insulation materials for various batteries.
TOMOEGAWA designs and develops sheets of various inorganic materials upon request from our customers.
In addition to ceramic fibers, TOMOEGAWA can also manufacture sheets in which inorganic powder is held by fibers. Since the sheet is formed while the fibers hold the powder, it is possible to manufacture a sheet that utilizes the properties of the powder.