Display Products
Diffuse adhesive for optics
Haze control is available according to your requirements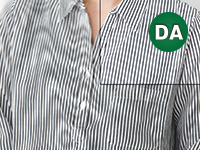 The "Soft Look" series of optical adhesive films is an adhesive film that gives each layer of various displays different functions according to your needs.While maintaining a high degree of transparency, Tomekawa's advanced blending technology fuses light-controlled microparticles within the film while using precision coating technology to create a uniform coating. It is possible to improve the display quality and functionality of the display.Our light-diffusing adhesives, in which fine particles are blended into the film, exhibit sufficient light-diffusing effects while maintaining a high transmittance rate. The haze can be adjusted from 0% to 95%. We can adjust the haze on request.

Usages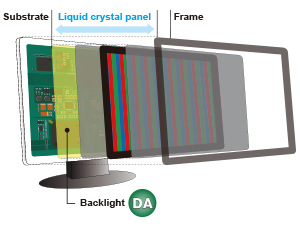 Lamination of various display materials
We have many years of experience in using our products for smart phones.
List of products
※The data are actual values, not a guarantee.
※Measurement configuration 100μmPET/PSA/1.8 glass
Characteristic items
Standard types

Acid-free type

Characteristics
low haze
middle haze
high haze
middle haze
high haze
Thickness [um]
25
15
25
15
25
Adhesive strength [N/25mm]
21
8
14
6
13
Transmittance rate [%]
93
93
93
93
96
Haze [%]
27.6
41.4
74.9
45.8
76.0
Contrasts(DA02=100%)
102
100
94
100
94
耐久性
80℃ x 1000hrs.
OK
OK
OK
OK
OK
60℃90%RH x 1000hrs.
OK
OK
OK
OK
OK
-40℃ x 1000hrs.
OK
OK
OK
OK
OK
Recommended objects
PET, glass, TAC

Usages

Smartphones, tablets,laptop computer

TV

Smartphones, tablets,laptop computer

TV
※Optical measurement values are in accordance with JIS K 7105.