Heat/Electricity/Electromagnetic Waves
High Performance Heat Sink
Provides superior heat exchanger effectiveness and lightweight/downsizing solution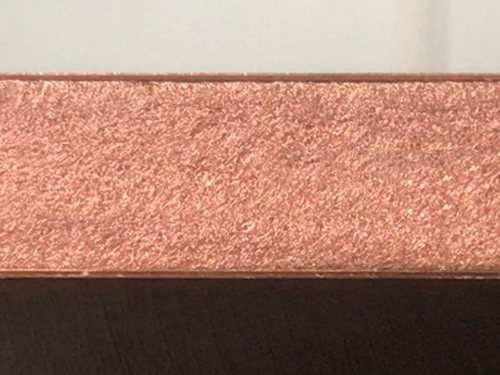 Compared with existing other heat sinks and water jackets, TOMOEGAWA's innovative High Performance Heat Sink provides superior heat exchanger effectiveness and lightweight/downsizing solution by our own fine metal materials stuffed in the flow path.
Feature 1

Increased cooling efficiency by high-specific surface area
Using our own fine metallic materials having 50 to 100 times larger specific surface area
Water cooled Heat input 160W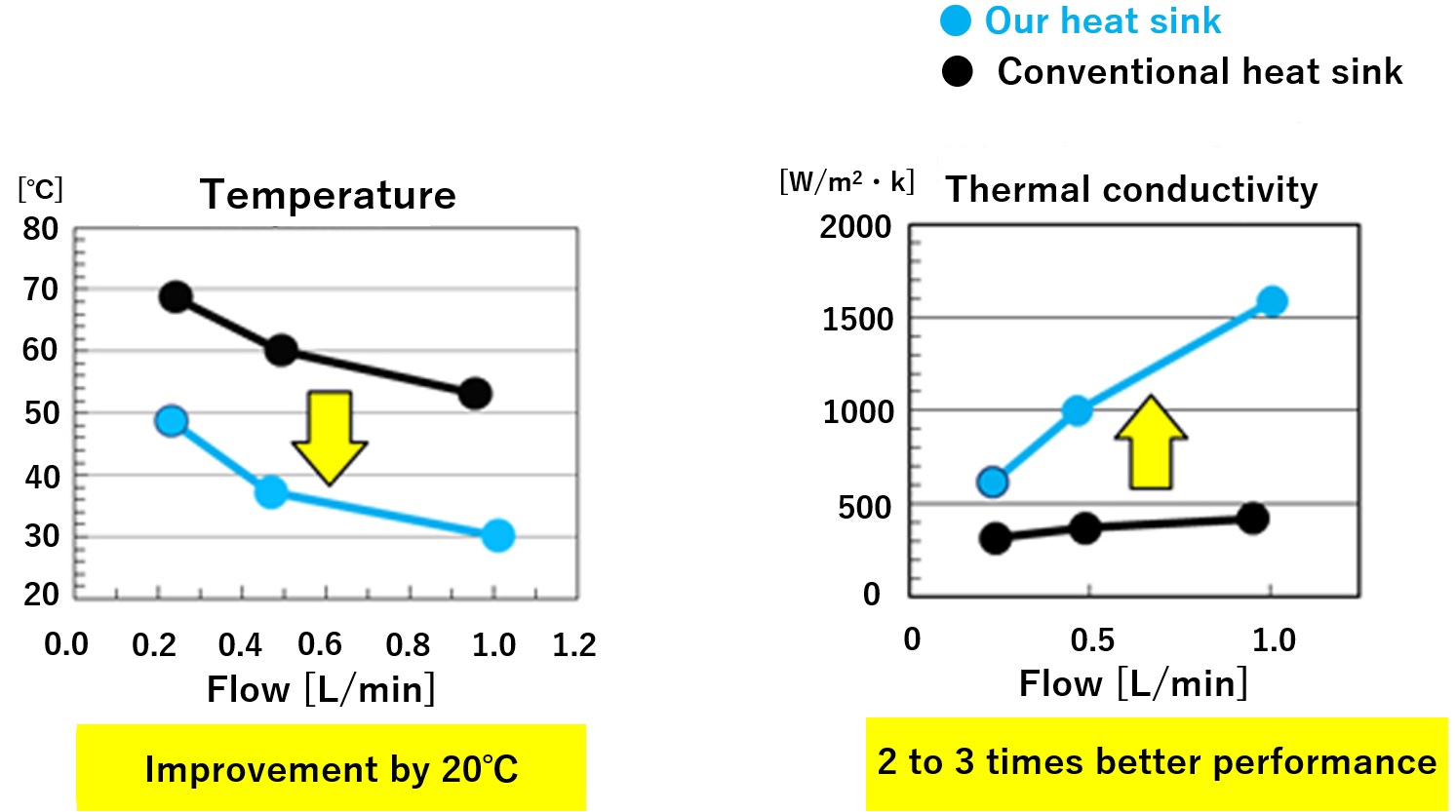 Feature 2

Expected weight reducing and downsizing, Increased design flexibility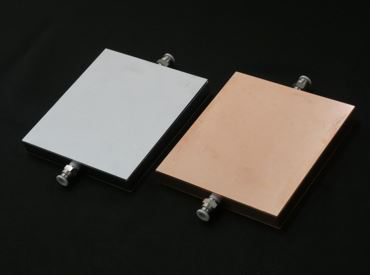 Providing lightweight/downsizing solution by higher heat exchanger effectiveness.
Possible to customize to arbitrary design.

Feature 3

Available various metallic materials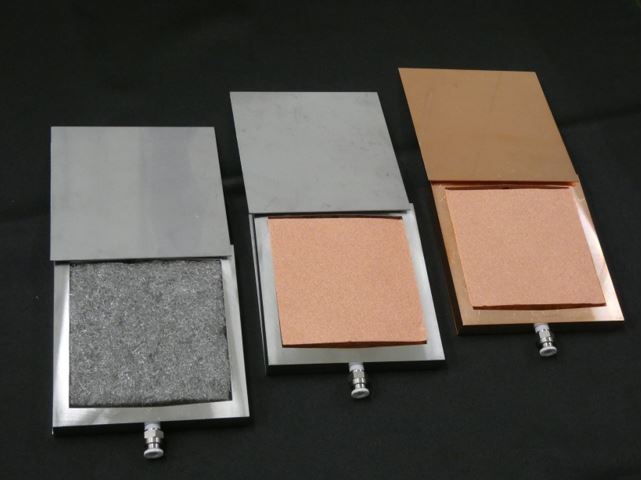 Available various metallic materials such as stainless steel and copper.
Available various surface treatments such as rust-proof treatment for copper.