New Products
Stainless Fiber Sheet
Combines the heat resistance and electromagnetic wave shielding of stainless with the flexibility and easy to process of paper
We have developed the "stainless fiber sheet" like a paper.
We propose a functional sheet that combines the heat resistance and electromagnetic wave shielding properties of stainless steel and the flexibility and process ability of paper. It has characteristic both stainless and paper.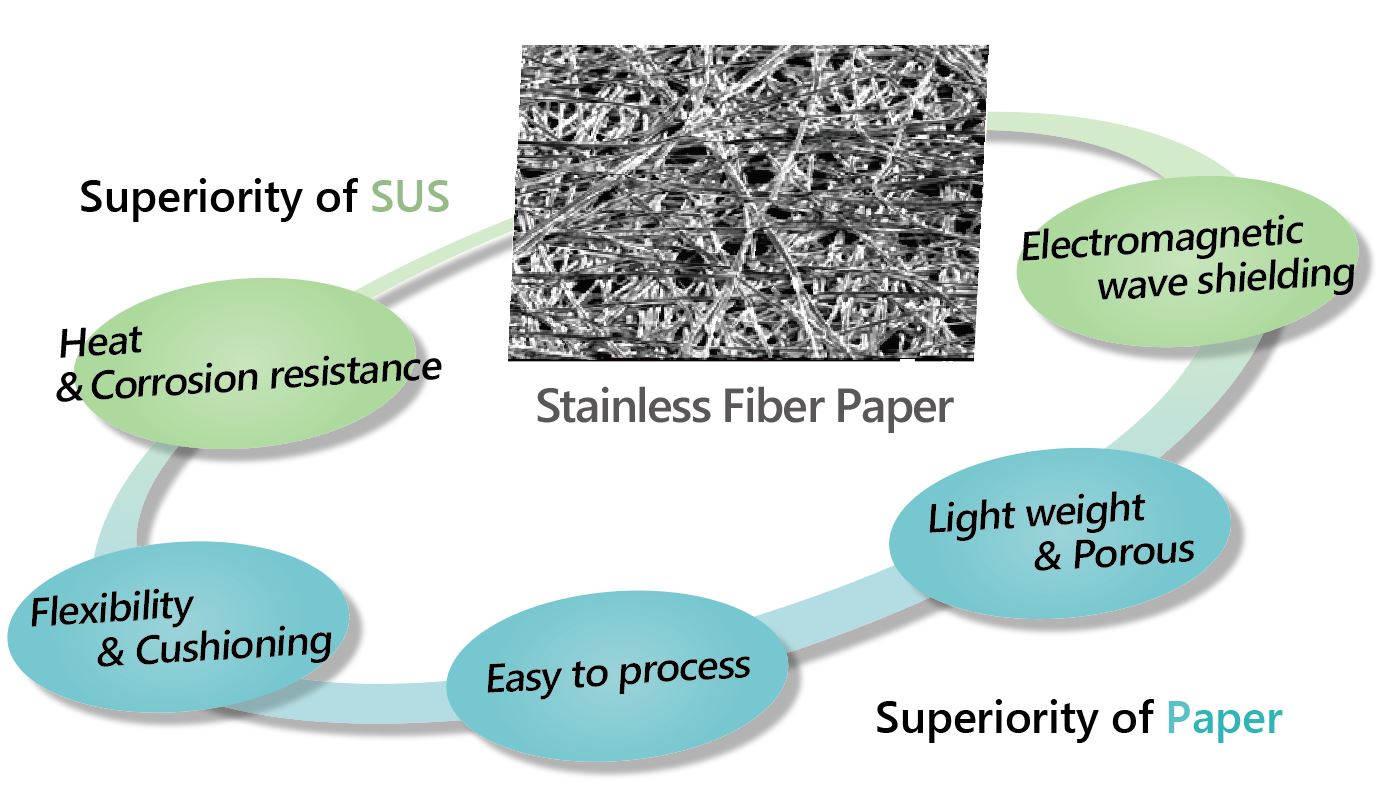 Feature 1

It can be used in various situations to take advantage of the characteristics of stainless steel and paper
It is thin and has ability to perform in a small space.
A highly durable sheet that does not deteriorate in characteristics due to bending.
Adhesive can enter the porous parts and effective for making strong adhesion.
It has high heat resistance, water resistance, and chemical resistance, that can be used in harsh environments such as vehicle and outdoors.



Application example: Filter : It can be customize the hole size for contamination.
Feature 2

Addition of functions that utilize the characteristics of stainless steel
High Performance Planar Heater.
It can be used as Electromagnetic wave absorption sheet for (high-frequency wave.)
It has a function to prevent wind noise and can be used as a sound transmitting material.